These 5 things to help create a healthy home office are essential in my book. After spending close to 8 years working from a home office while the kids were in school, I've learned what takes to create a healthy environment. From starting in a small corner to getting an entire room to myself, I have found that adding these things to my home office really helped with mood, focus and productivity.
**this post may contain affiliate links, that means if you click on a product and make a purchase we may get a small commission from it, this does not affect the price you pay.
A salt lamp
One of my favorite things to include in a healthy home office is a Salt Lamp. Salt Lamps emit negative ions, which have been shown to reduce the effect of electromagnetic radiation. Negative ions have also been found to improve mood and levels of seasonal depression. There is also research that has found these negative ions emitted by Salt Lamps to to potentially improve productivity. Who doesn't want to be productive while working?
I also love the warm glow of a Salt Lamp, and most come with a dimmer as well. The light it emits is peaceful and calming. A Salt Lamp is definitely at the top of my list of 5 things to help create a healthy home office.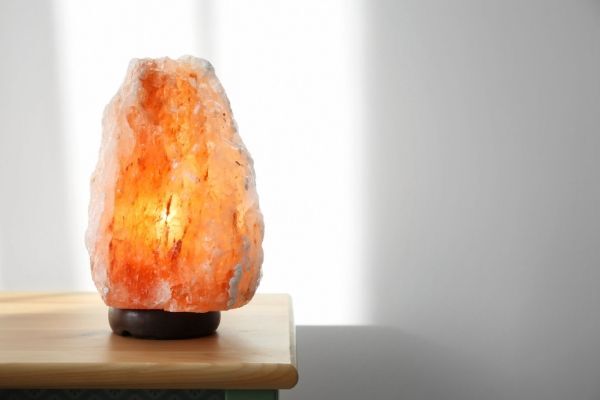 You'll need good seating
Good ergonomic seating is one of the most important things when it comes to offices. As a designer, I have been specifying office seating for years. I know a good task chair when I see one. However, there is usually a hefty price tag to go along with those that could be cost prohibitive for a home office. After several years I started developing low back pain and I had a 'good chair'. So I started doing some research and found the BEST seating for a healthy home office.
A stability ball is at the top of my 5 things needed for a healthy home office list! This looks nicer than a yoga ball and is super sturdy. It helps engage back and core muscles which helps elevate back pain. I can 100% vouch for this being the case. I also love that it allows for easy stretching by holding on to the edge of your desk and rolling back. Plus it is a fun edition to any office. Ask my friend the bookkeeper who came over to help me and got to try it out. Yes, I have two, one for me and one for potential guests.
Hydration
Staying hydrated is a must in your office. Drinking plenty of water while you are working in your home office helps with brain function and energy levels. Most people confess they do not drink enough water during the day, especially when they are at their desk working. I have combated this myself with getting a pretty water filter carafe that filters water through plant based fibers for clean healthy water. This also allows me to use a pretty glass and I can see how much water I've been drinking through out the day and saves trips to the sink to refill. My favorite water filter carafe is this one, that we offer in our shop at FD Market.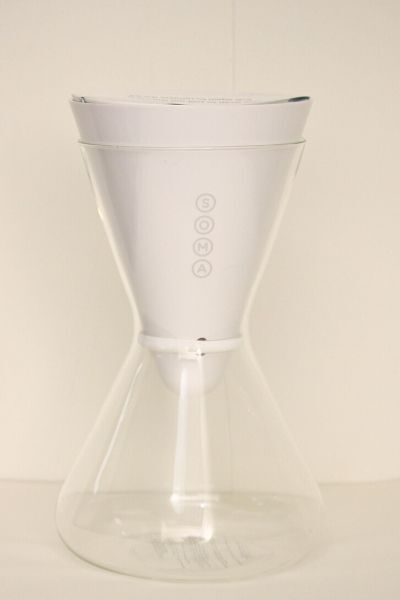 Eye Protection
If you spend a lot of time looking at screens, you're going to want a good pair of blue light glasses. If you currently wear glasses or have computer glasses your eye care professional can add this to them. You can get some really cute fun pairs that will move you right to the top of your Zoom call. Blue Light Glasses help with eye strain and glare as well as help with sleep cycle disturbance. One of my college age kiddos here got a pair and saw a significant change in being able to fall asleep more easily.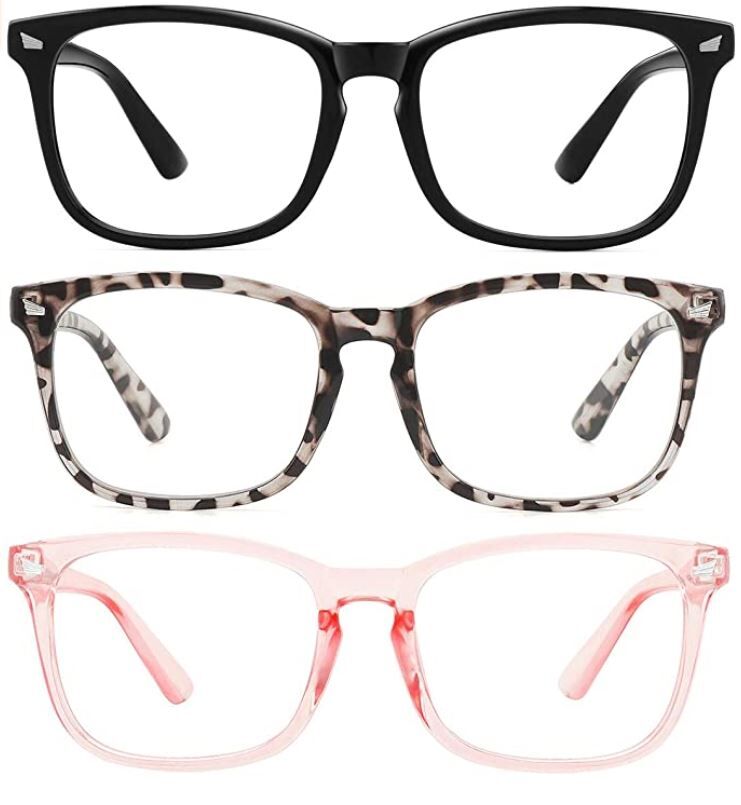 Break out your green thumb
Okay, okay, you don't have a green thumb, I hear you. That doesn't mean you shouldn't add some plants to create a healthy home office. Plants help to purify the air, and if we don't want to get scientific, they offer a feeling of wellness and calming. My go to plant for a home office is a Snake Plant. It is super low maintenance. It can even be left in the dark for the majority of the day and will continue to live. Give it some water when the soil is super dry. Other than that, just enjoy having a living thing your space. If you want to see how to add plants to your decor you can check out our post here on adding plants to your decor.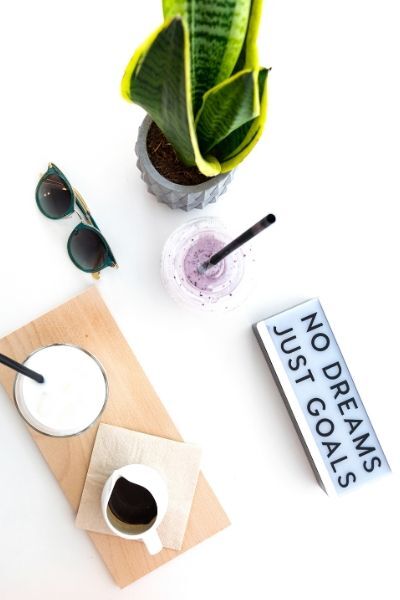 The 5 things you need for a healthy home office are simple to get at any time, inexpensive and have a huge impact on how you work and how you feel while you are working and afterwards. Whether your work at home space is a well designed room just for you or a corner of the basement be sure to put your stamp on it, and keep it healthy.