*this post contains affiliate links…that means if you click on a product image and make a purchase we get a teeny weeny commission, that we in turn use to give back to the community!*
As I write this it is the middle of February.  And in Pennsylvania that means there aren't too many green things around outside.  Which, case in point is why you need to be adding plants to your interior design projects.  I can already hear the arguments… " I don't have a green thumb"  "I don't want to dust them"   "They make a mess"  the list can go on and on!  But there has never been a better time in design to be adding plants to your interior design projects.  Why?  Because among the living things there are now an amazing assortment of faux plants available these days!
If you are rolling your eyes about the faux plants its probably because you are thinking of this:
There is more wrong with this photo than the faux ficus tree, but let's just focus on that for now!  Gone are the days of the faux tree that you know would never grow indoors anyway.  Even my own mother had a faux dogwood tree when I was growing up.  Full of beautiful pink blooms all year long because they were silk…glued onto real plant branches…I'm pretty sure nobody thought it was real.  I digress.  The new faux plants are amazing.  But if you want to stick to real than check out this Pinterest search because it has everything you need to know about plants that you can't kill and their benefits as well.
But why incorporate plants?  They bring life to a space, yes as in actual life sometimes.  And they aren't just important in the winter.  All year they add something special, whether you add real or faux plants.  Of course there are benefits of real ones like purifying your oxygen etc.  But if  you really don't want to be bothered with having to fuss or make sure you are keeping yet another thing alive go the faux route.  I think you will be pleasantly surprised at the affordability and quality of these new faux plants (some of my faves are below).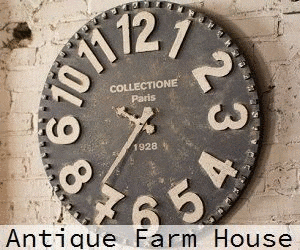 Besides adding a little life to your design, they also offer an amazing amount of dimension to a space.  I mean really, how many of you are adding sculptures or awesome 3D elements to your space?  Yeah that's what I thought!  Plants are something that every design can encompass.  From the most commercial spaces to the most tiny intimate spaces of your home.  By adding plants to your interior design you are adding depth, character, and charm.  And now that I'm knee deep in this post I am finding it hard to come up with the right words to actually describe how awesome and important adding plants to your design really is.
In my studio I have a few succulents because again they need little care and can survive in low light.  They stay continuously green and take little water.  For my hanging plant I just toss a few ice cubes on it once or twice a week.  Keeps from having a flood.  You can't get easier than that! Well maybe you can.  I also have a faux grass plant and I don't ever do anything to that haha!
Haven't found anything you LOVE out there?  Make your own!  Yes I said make your own faux plant!  Check this one out from Christina over at Christina's Adventures!  She gives you the step by step on how to build a really cool faux fiddle leaf fig you'll love!  I'm excited to make one for my studio soon too!
So if you haven't considered adding plants to your interior design, you totally should!  There are so many options. (some of my faves are below) I think you will quickly see how awesome adding plants to your interior design can be.  Do you already have plants?  Let us know your faves in the comments below or share a pic with us!
Pin this image for later!
Be sure to sign up to get the latest design trends delivered right to your inbox!