Creating stunning Christmas mantel decor with what you have on hand is surprisingly simple.
While this was a project at a client's home, I am breaking it down to show you how you can use what you have to create stunning Christmas mantel decor.  This client contracted me to come in and use their existing Christmas decor in a new way.  We are all guilty aren't we?  Using the same decorations in the same way year after year in the same way, in the same places.  While there is something familiar and comforting about it, at the same time it becomes tiresome doesn't it?  I'm here to tell you, you do not need all new decorations to create stunning Christmas decor that will feel fresh, and familiar.
This post may contain affiliate links to products that we may earn a small commission on if purchased.
I walked into this client's home to a pretty blank canvas and a stack of rubber totes filled with decorations.  They also gave me access to another stack of totes in their basement.  I also asked if there was anything in the house off limits, after an odd look (I mean they did give me access to all of their Christmas decorations and I was there to decorate for Christmas after-all) they said no, nothing was really off-limits in the whole house.  Now it was time to create stunning Christmas decor with what they had on hand.
Mantel Christmas decor
The main reason I was hired was for the mantel.  There are several things to keep in mind when decorating a mantel normally and they apply at Christmas as well.  It is one focal point with different elements to it.  Just like a landscape painting, it's of a landscape that includes different things in it at different heights, depths, textures and colors but they all work together, just like they do in nature.  You want to try to recreate that.  You want one 'picture' with different items to create your landscape without having your eyes bouncing all over the place because every item is so different your eye doesn't know where to land – that's when we look at something and it's just not right.  At the same time – don't over think it.  You have to be okay with trying things, putting them up, taking them down, moving them around.
This mantel display was started with a very simple classic garland that I laid straight across.  I found some vintage looking bells in the bottom of one of the storage containers and decided to use them as an added decorative touch to pull more of the brown from the window down onto the mantel itself.  I also found two medium size sprays that I incorporated at each end.  These sprays had been used in previous years as a part of a center piece.  Turned on their sides with the pine cones tipped upward to create some visual height along with texture.  Just like in nature there are different types of greens mixed together to lend to the color and texture variations.
Creating visual height
By adding a few springs of flocked greens I was able to create depth with into the greenery.  This is imperative to creating stunning Christmas mantel decor.  By laying a single garland with a single color would have ended up looking flat.  Speaking of flat, it is important to add height to your design.  This is so easy especially when you have a garland you're working with because it will hide what you use to lift your items.  The cream colored candles I used weren't all tall enough so I added things under them to give them a little lift.  The same with the vintage looking Christmas print photo I found.
The mantel was simple and already had very natural tones to it with the cream paint and worn wood window.  Most mantels are similar to this.  White or black paint on the mantel or natural wood along with other natural looking elements such as brick or stone.  This allows for a simple backdrop to create gorgeous displays.  I kept with the cream (in the candles and background color of the photo), greenery and natural wood tones.  The pine cones and rust covered bells pulled the brown wood color from the window down onto the mantel itself.
Simple steps to create a stunning mantel design

Use an old window or open frame to create visual height.  If you already have a framed picture hung above your mantel feel free to leave it and add a wreath to it.  Just keep it simple so it doesn't fight with the photo you have.  Hobby Lobby is a great place to get a large open frame.  They usually have many to choose from and some are even on clearance because they are damaged, which if you're looking for a vintage look lends well to that.  Most antique stores or barn sales have old windows for sale if you prefer the window.
I made this small wreath out of two pillar candle rings stacked on top of each other.  This window has a hook on it, if you're does not you can hang it for a simple ribbon.
Add a photo to your design to pull in some colors and add some character.  We all have taken down our regular decor to add in our Christmas decor so you can just print a free printable image and add it to a frame you already have, or if you want to get crafty decoupage it onto a canvas found at most craft stores.
Adding height is one step you do not want to skip.  Even if you have a candle set that is different heights you may still want to raise one or two higher.  I used a plastic food storage container to lift one candle (it is hidden behind the garland).  I used a stack of books to lift the height of the photo.  Vintage books are all the rage, but if you don't have vintage books, no worries.  You can take the covers off of current books and turn them around so the pages show.
Add a personal touch with an item you love and want to share.  A few pieces from a collection work well in this area.  Here we chose to use these bells, however this is a great place to incorporate a few pieces of china, Christmas figurines or even different sized wrapped gift boxes.
Textures play a huge role here, especially when trying to make something fake look real.  Add in those different types of greenery, even if you need to go outside and cut some from a tree in your yard.
I don't think you can ever go wrong by adding candles to a mantel design especially at Christmas.  The new remote operated candles work best here as you don't have to worry about fire.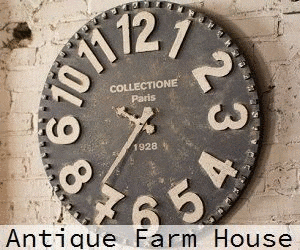 Don't let these steps deter you from starting.  I guarantee you already have what you need in your home to create stunning Christmas mantel decor.  I'd love to see your's please share it on your social media platform and tag me in it by adding @fddesignco to your post!
Pin this image!