With spring cleaning around the corner, the pressure is on to get your home nice and tidy. But instead of throwing away your junk and purchasing new items, choose some of these greener option. The key to sustainable organization is less is more. When we use less, inevitably, we waste less. These small but impactful changes will help lead you living a more environmentally conscious lifestyle.
1. Reuse Glass Jars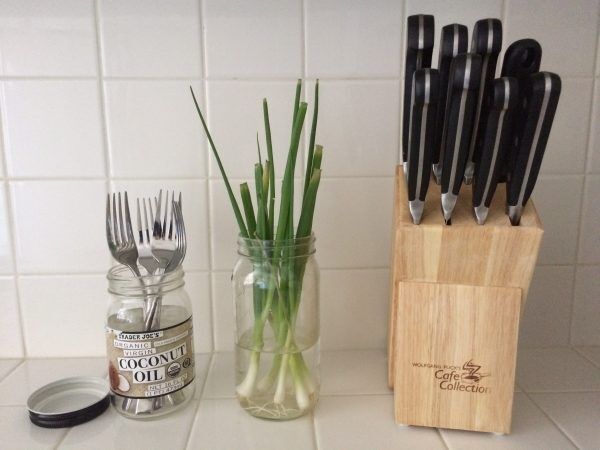 Left over pickle jars or marinara sauce are great sources of organization. Instead of recycling, keep them for repurposing. They are also great planters or vases. A great way to get those stubborn stickers off is to fill a pot and put it on the stove, turn the burner on high, sprinkle in some baking soda or a squeeze of liquid dish soap, and let the jars simmer until the labels peel off on their own. Any sticky residue leftover can easily be scrubbed of with a little more baking soda.
2. Donate Before Discarding
One mans trash is another mans treasure. Before you think about tossing any items consider donating it. When you donate clothes or other belongings it helps the environment by decreasing the amount of waste in landfills. It also may bring a lot of value to someone else if not yourself. Everything from clothing, furniture, books, electronics, toys, appliances, and other various household items are able to be donated.
Popular Donation Centers
Salvation Army
Goodwill
AMVETS National Service Foundation
Habitat for Humanity
The Arc
Pickup Please
Furniture Bank Network
PickUpMyDonation.com
3. Recycle What You Can
Recycling is one of the single most important things we as citizens can do to help our planet. It saves so much energy by reducing the need to harvest new materials. Create a recycling system that works best in your home whether that's setting up recycling bins in every room to make the process easier or one big bin that sits in your garage. But make sure to check your local recycling regulations first.
4. Repurpose Your Belongings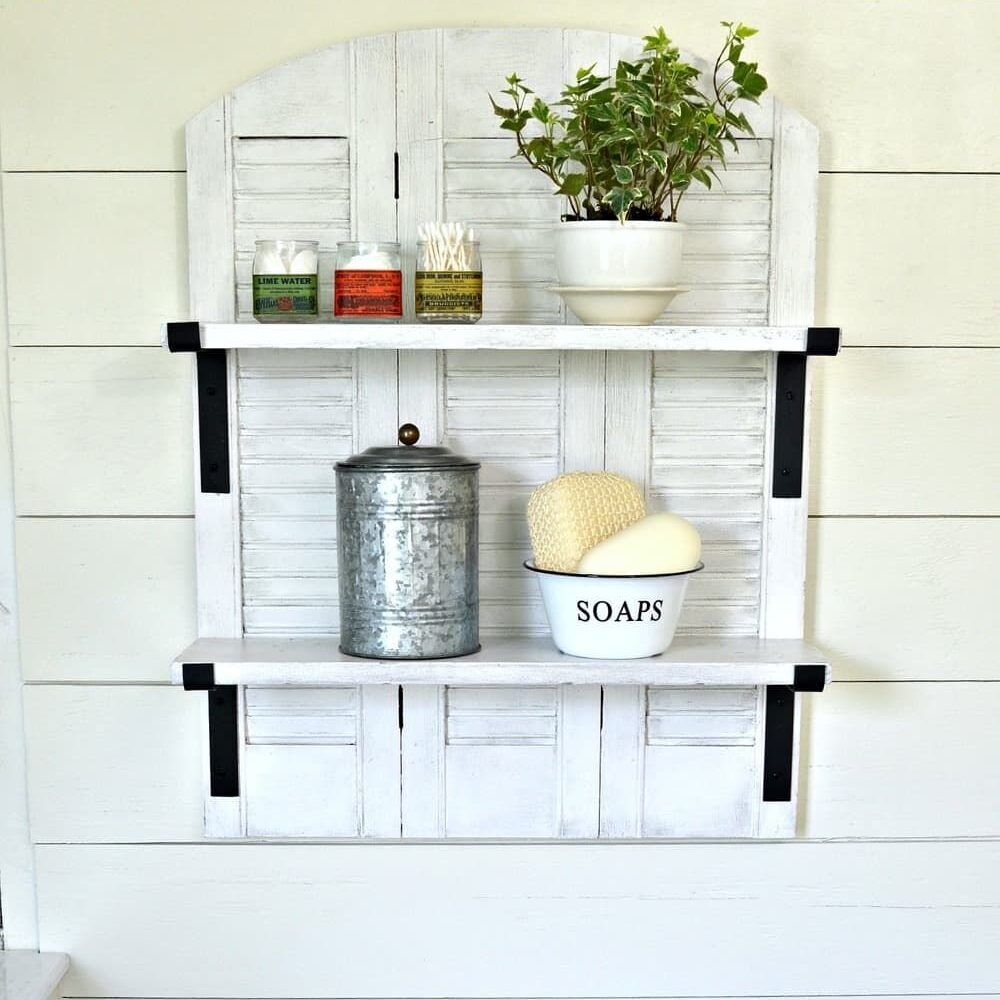 Anything to the moon can be used to organized your items or be used as décor if you think creativity enough. Take into consideration old shoe boxes, baskets, or plastic containers to organize your cabinets, drawers, and closets. Turn wine crates into makeshift book shelves. You may be surprised what you can come up with.
5. Turn To Environmentally Friendly Cleaning Options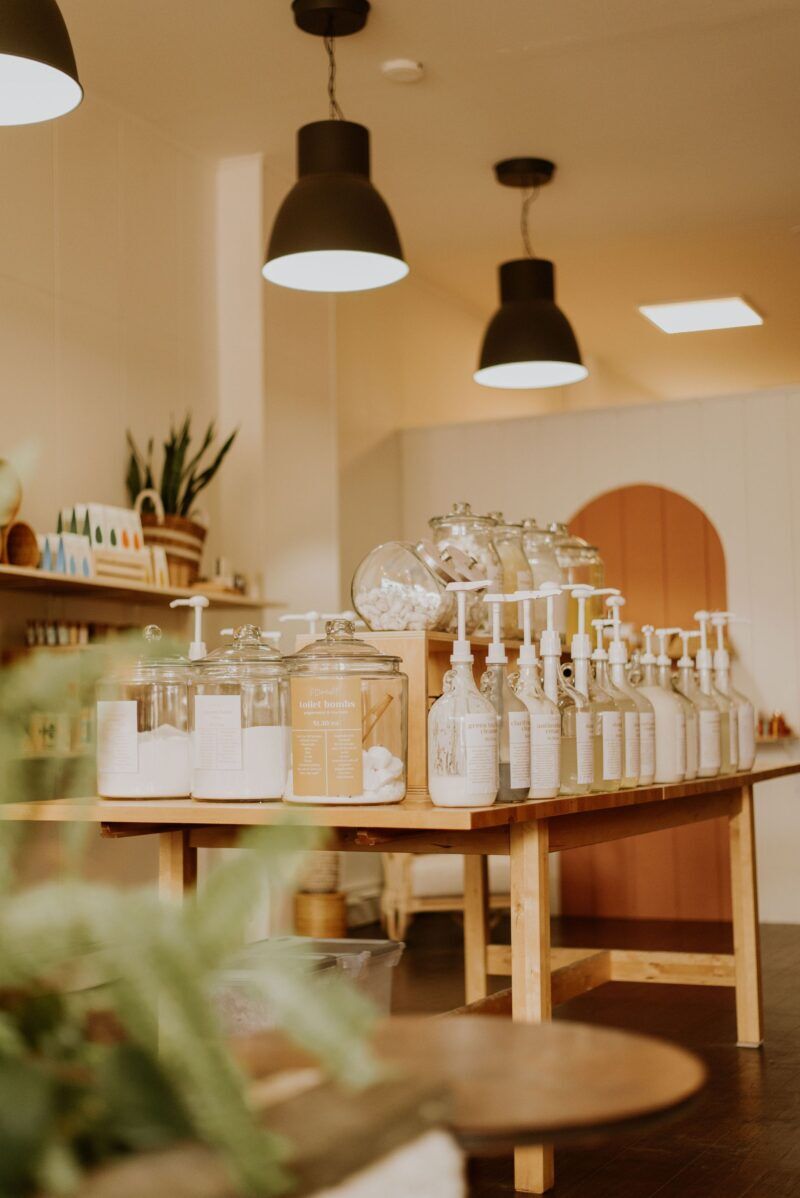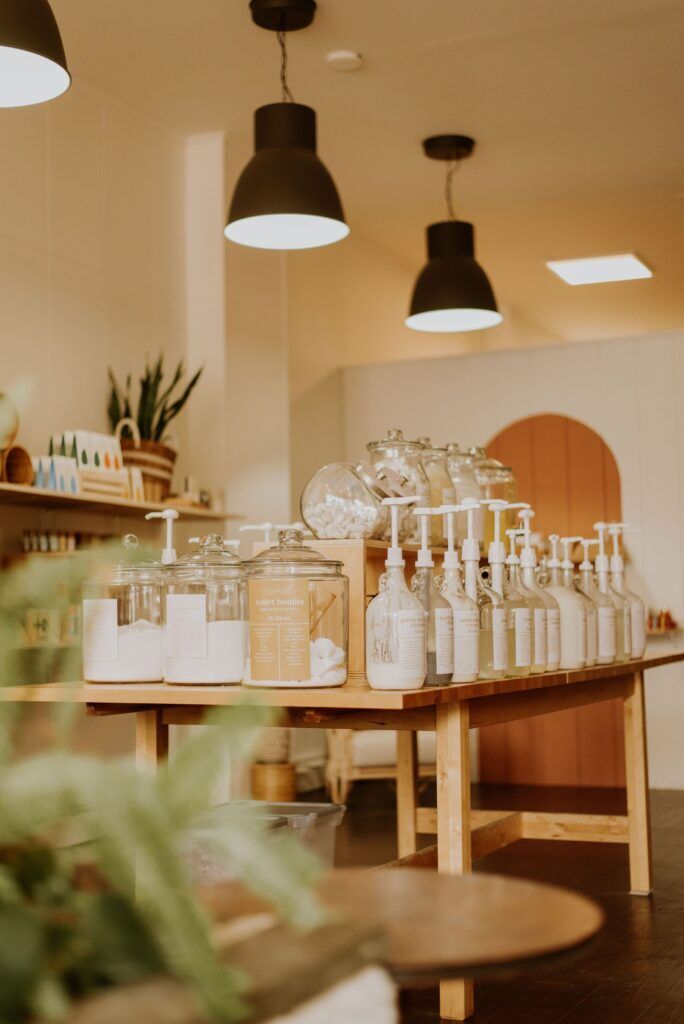 Cleaning agents often have harmful chemicals that are toxic to the environments and ourselves. Some Ingedients to avoid are:
Triclosan
1,4-Dioxane
Nonylphenol ethoxylates (NPEs)
Phosphates
Phthalates
Quaternary Ammonium Compounds (QUATs or QACs)
Volatile Organic Compounds (VOCs)
Methylisothiazolinone (MI)
Try sustainable refill stores like FD Market, which provides low waste goods and zero-waste refills sent straight to your doorstep.