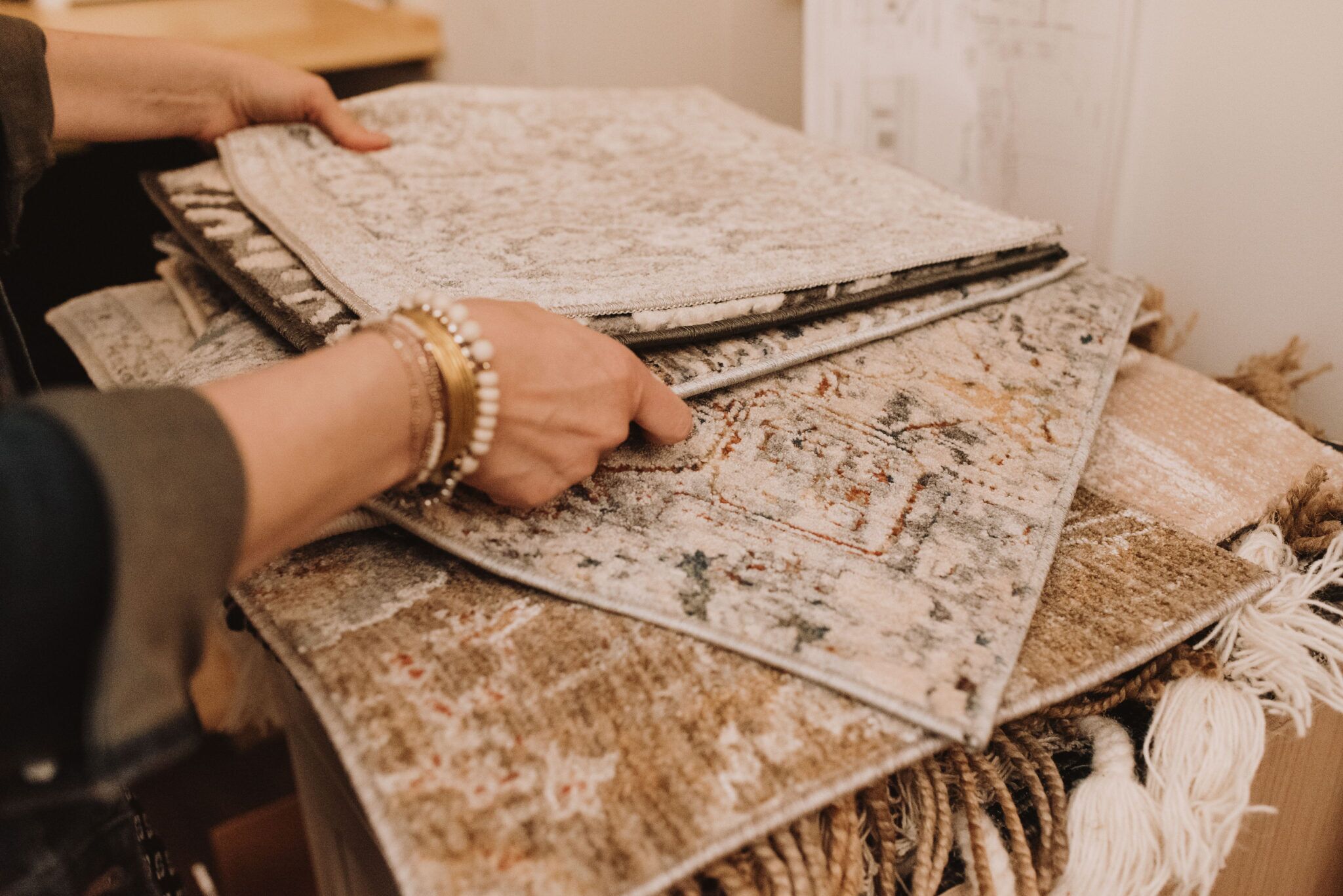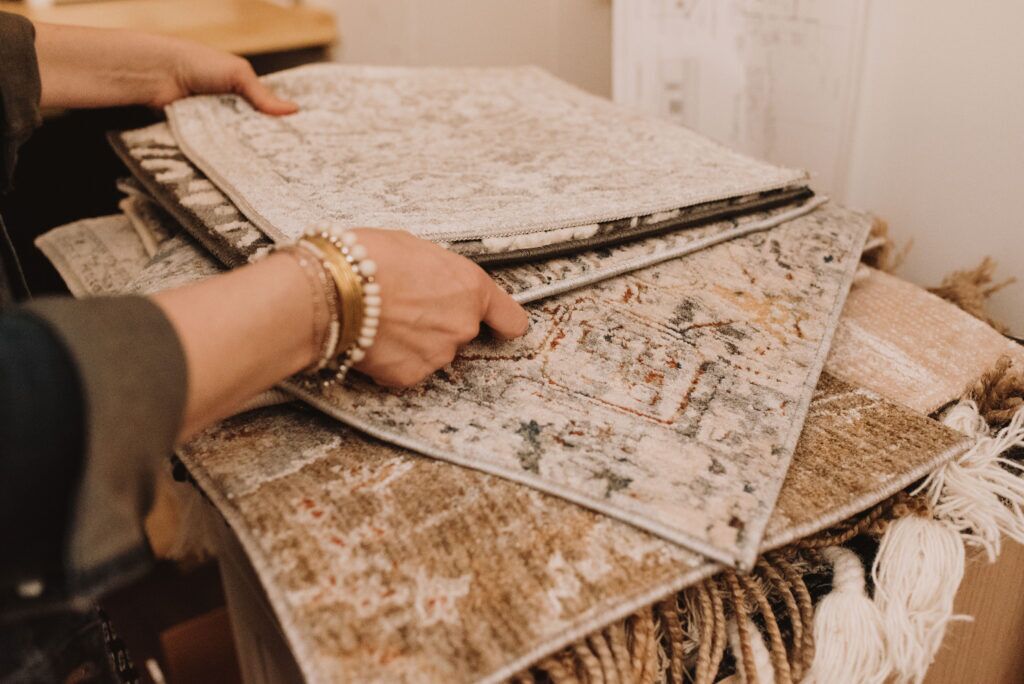 Finding the rug that's just right can be a struggle sometimes. Often times, rugs are to small for the space and will actually negatively impact the look of your living room by making it look smaller. It is crucial to measure out the room and your furniture before buying a rug, eye balling it just won't cut it. A rug is a central component to your living room, so finding the perfect size will bring your space all together.
Tip: Measure out the rug size with painter's tape on the floor before purchasing
Option 1: All Furniture Legs On The Rug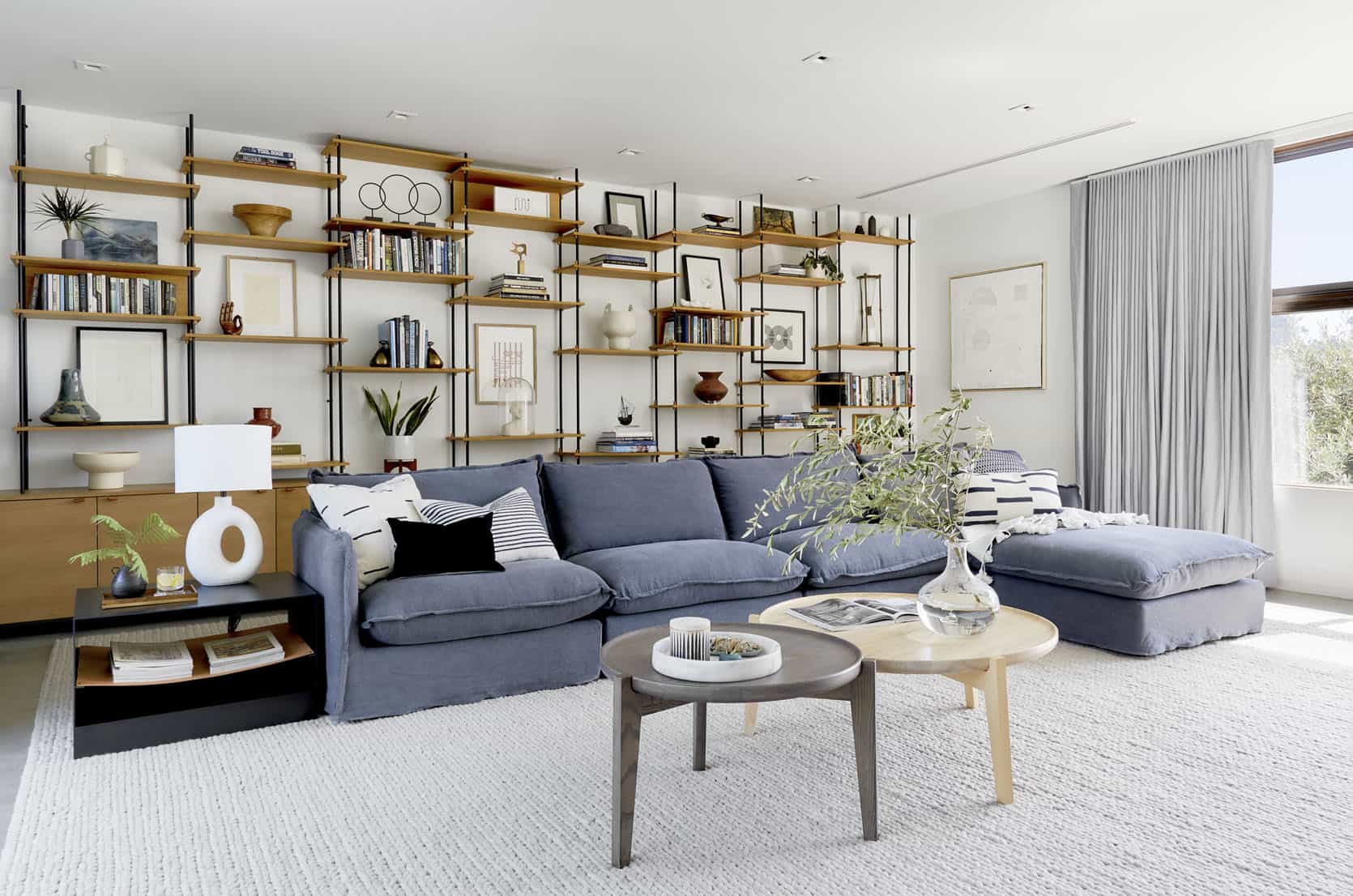 If you have the room, having all your furniture legs sitting on the rug is a great option. A simple rule to keep when choosing a rug size is to leave at least six to eight inches from the end of the rug to the walls. Or six to eight inches wider than your sofa sides.
Option 2: Front Legs Sitting On the Rug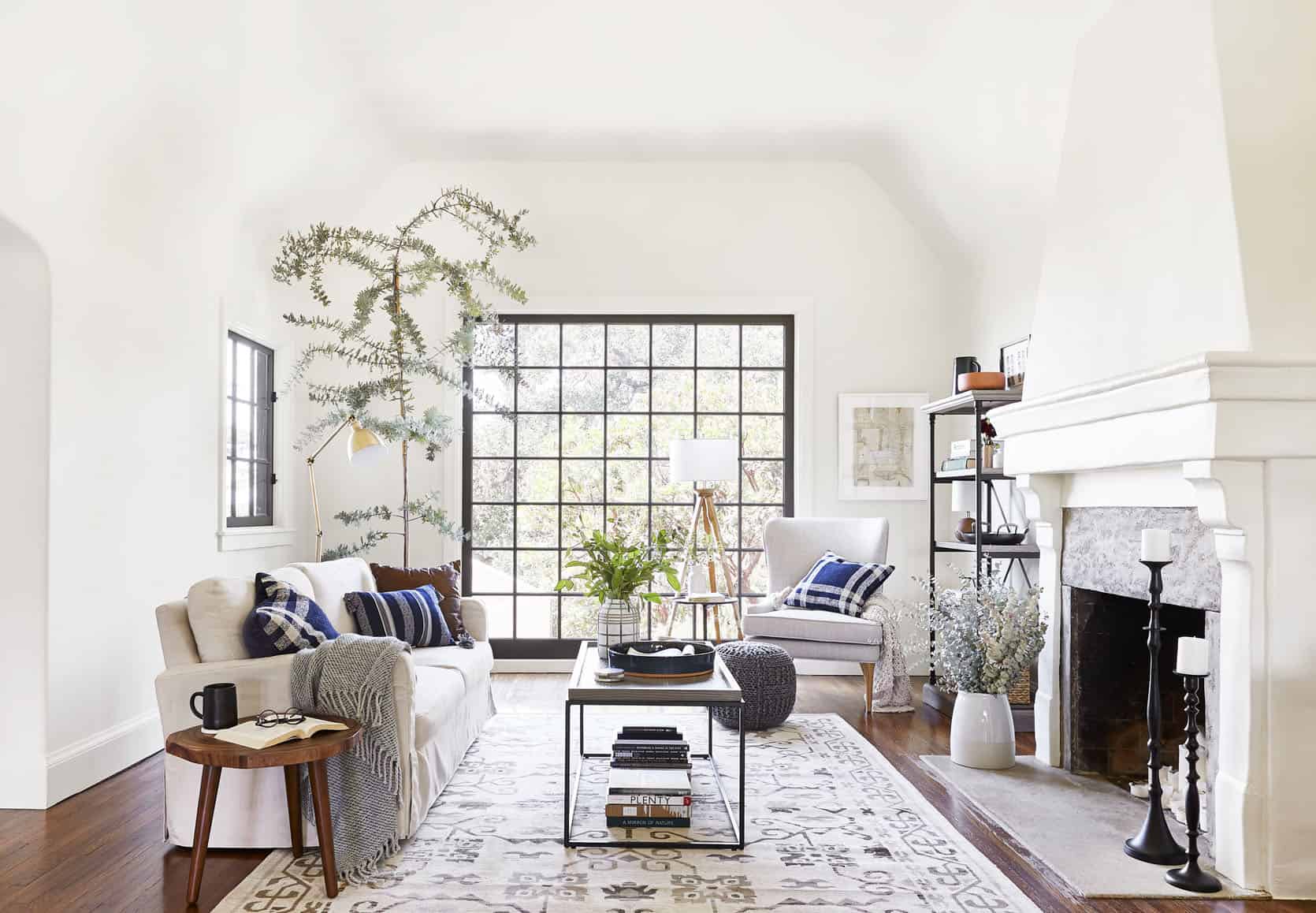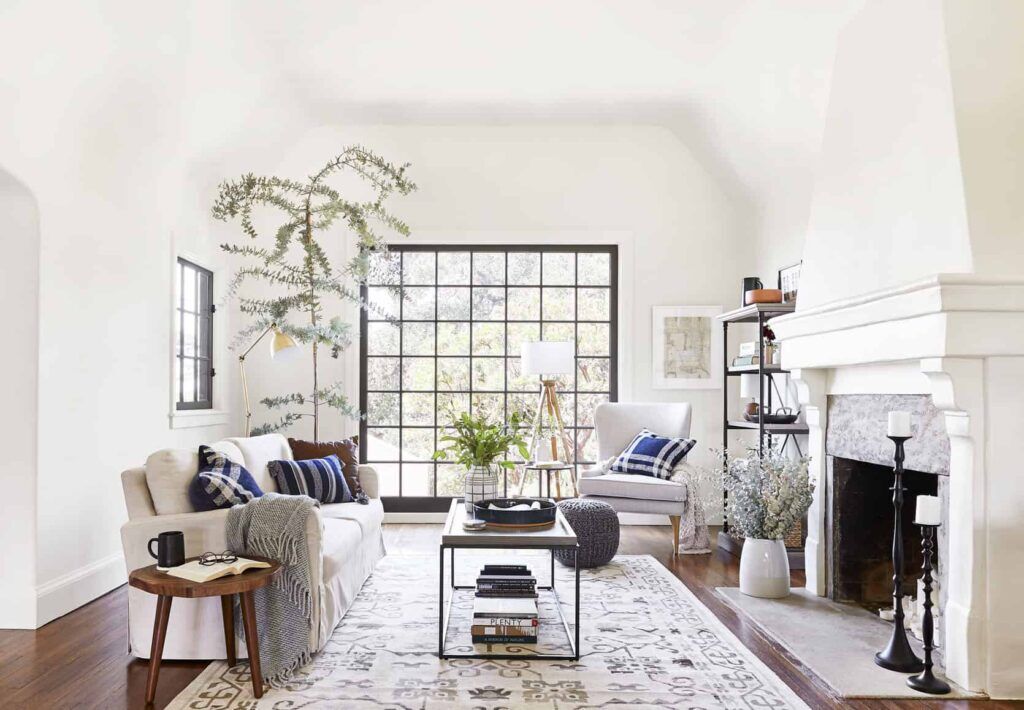 Large rugs can get expensive, so if you don't want to go for the bigger option, opt for having only the front legs sitting on the rug. This allows your furniture to all have a portion of the rug without having to cram all of them on there. This option can make a smaller room feel more spacious.
Option 3: Rug Under The Coffee Table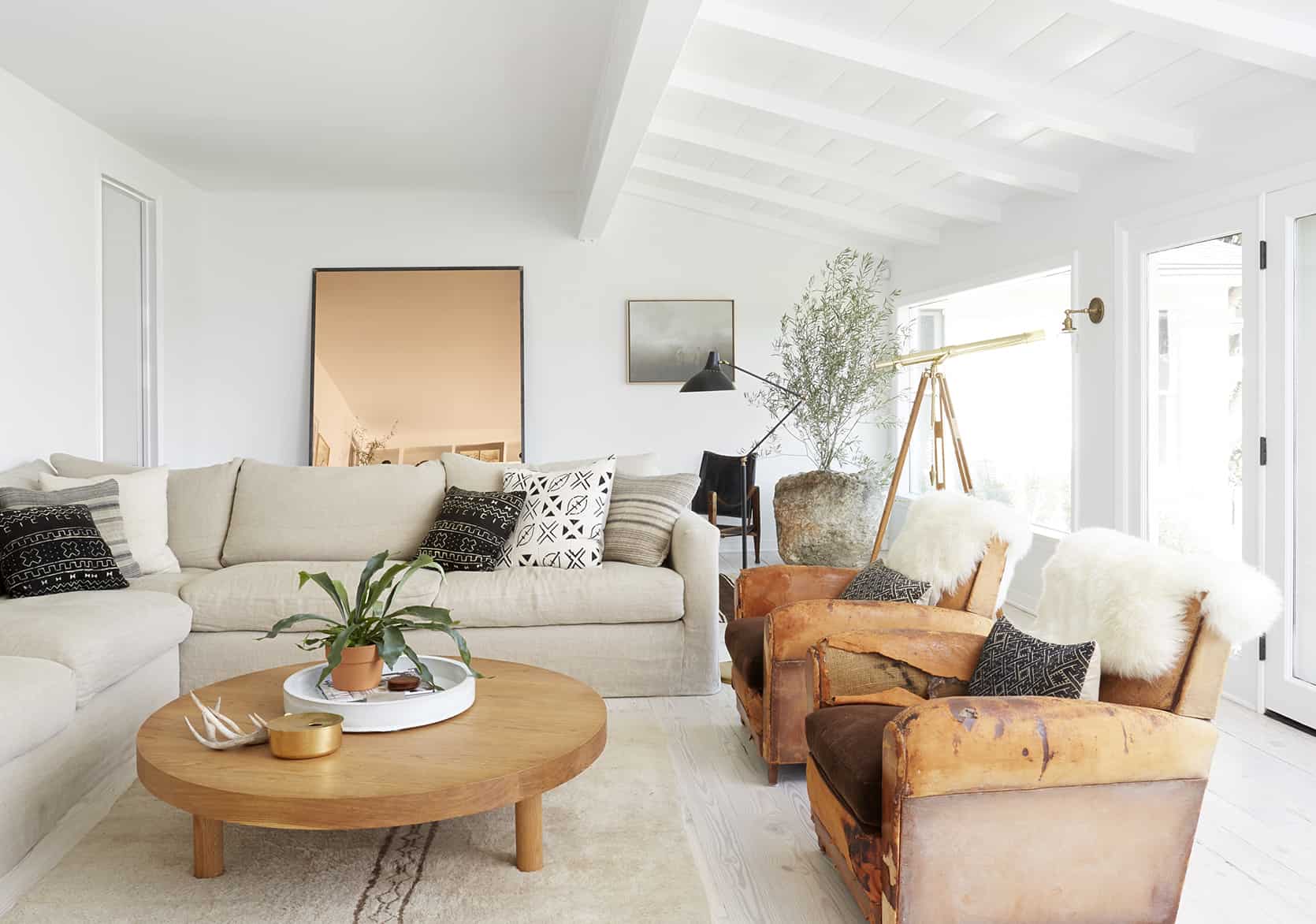 If your set on having a tiny rug work, try putting the rug under the coffee table. Many sway against this idea of focusing the rug right under the coffee table. But when done correctly, can look amazing. To avoid looking like your coffee table is floating, keep the sofa and chairs close by (no larger than a five inch gap).