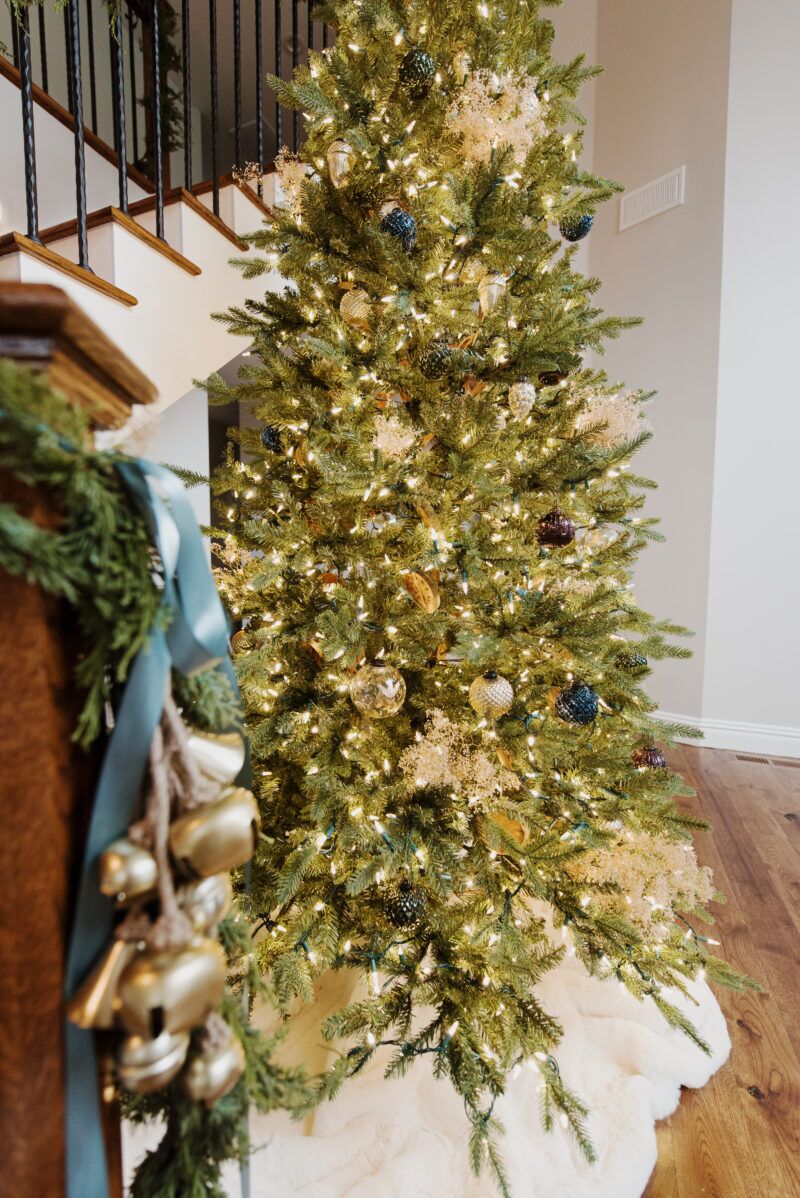 I have a soft spot for the season of Christmas and all that it offers. The opportunity to gather with those we hold dear, special baking traditions and classic timeless decorations. We had the opportunity to adorn this home for clients we have worked with for almost two years. This is the second Christmas in a row we completed a design for them weeks before Christmas.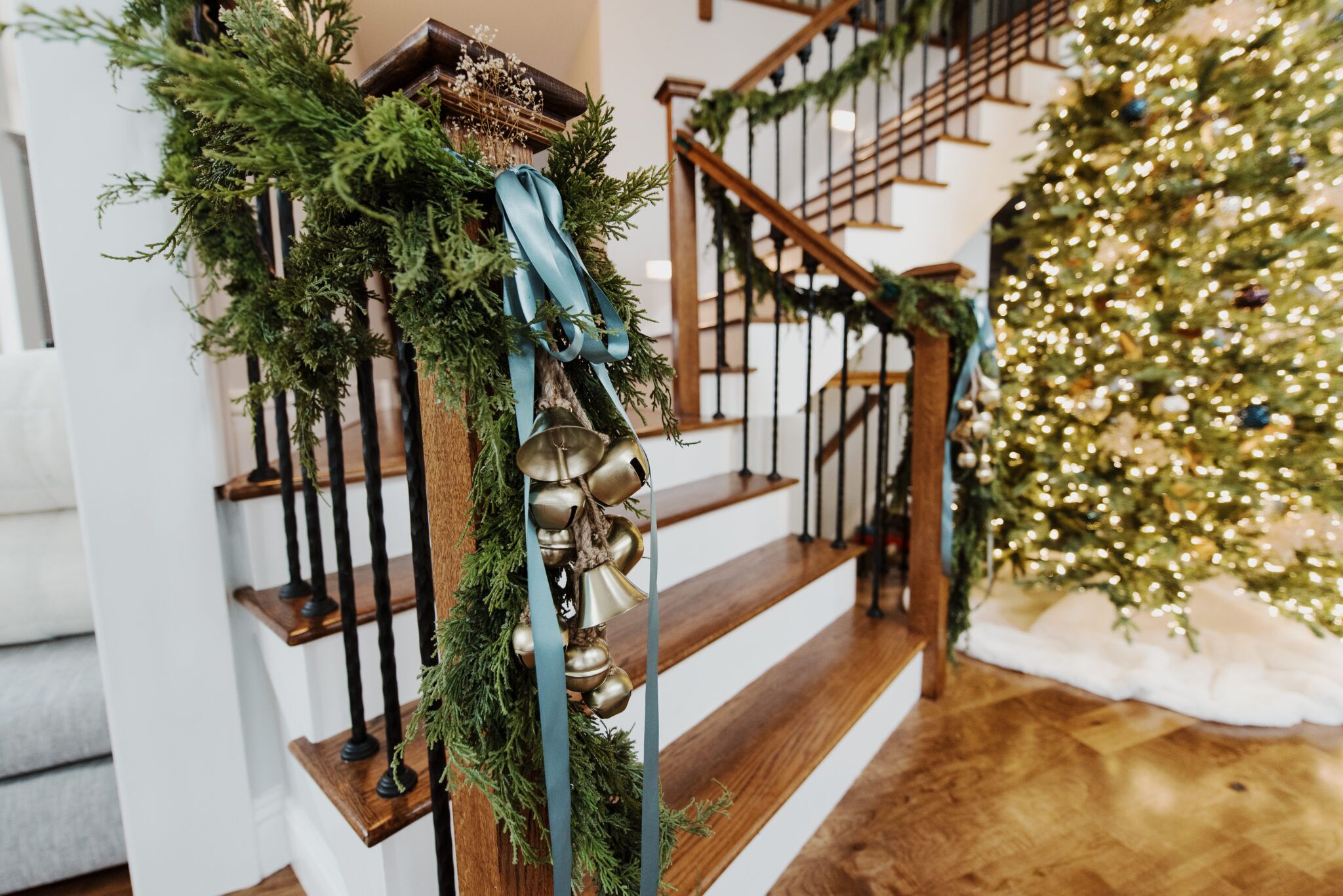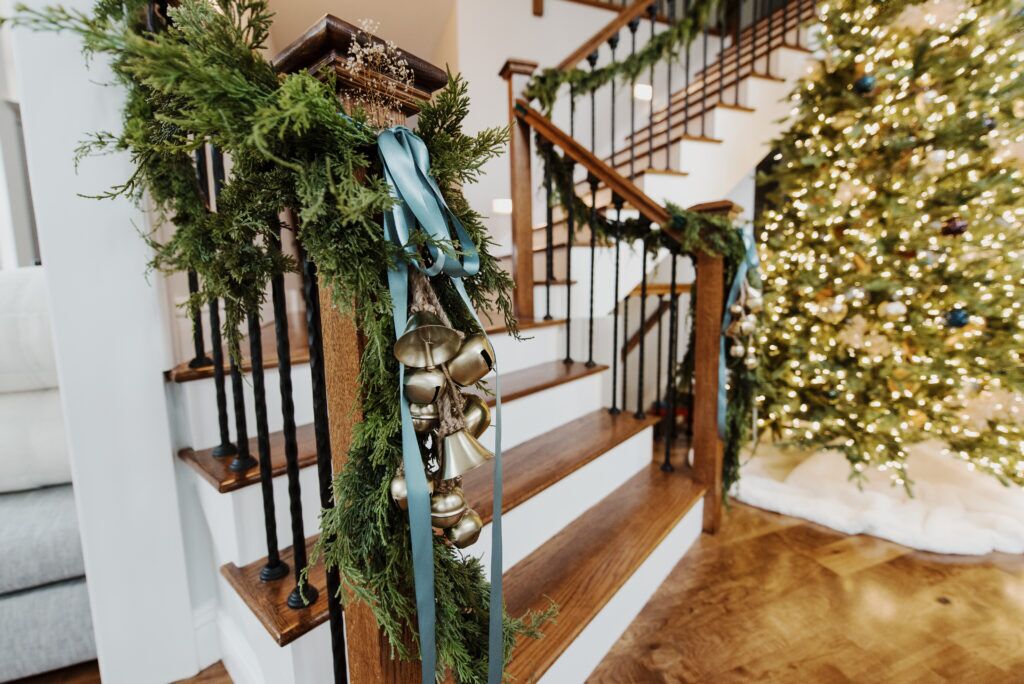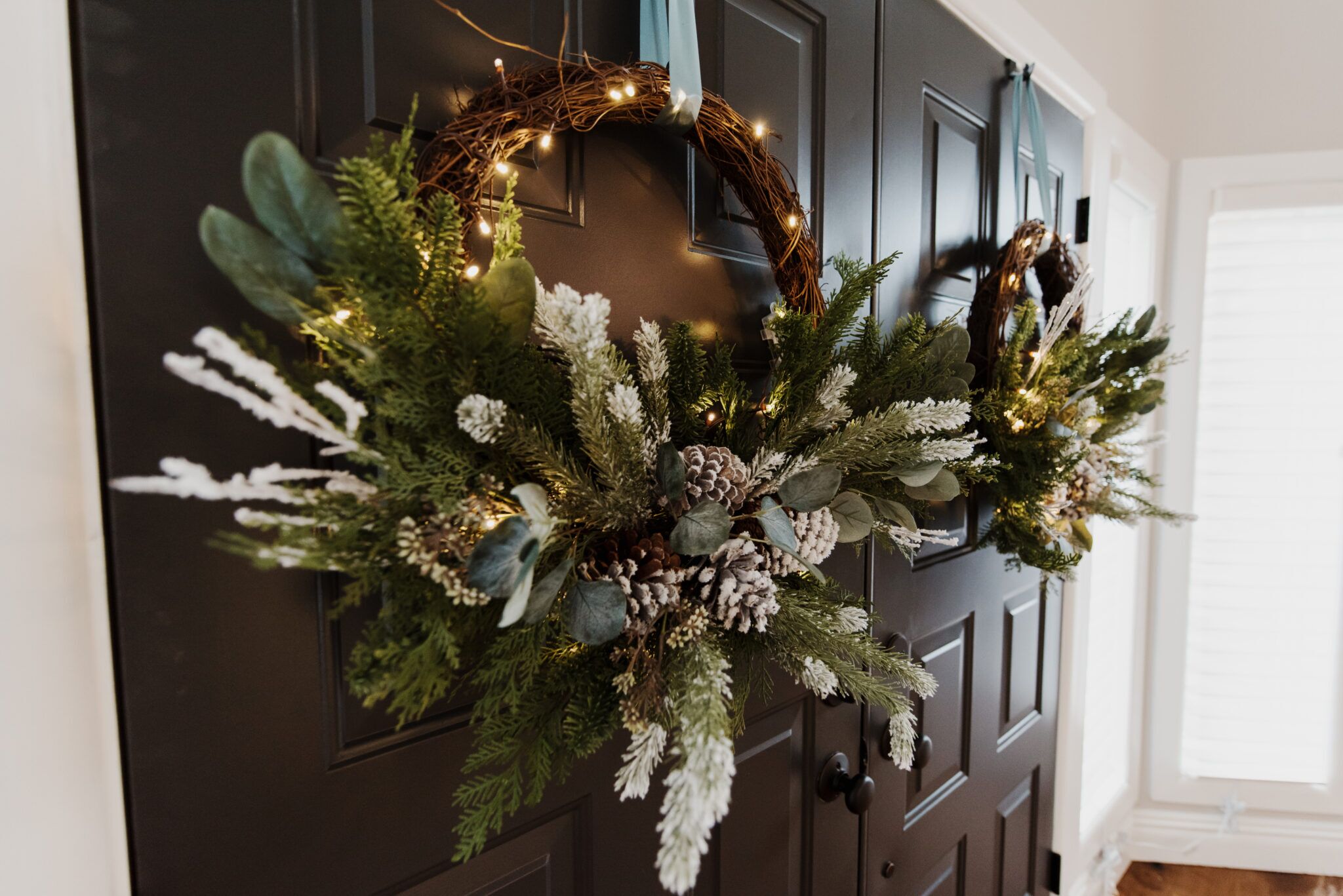 The space in their newly renovated home is much more spacious then their previous one, so as with regular furnishings and accessories we had to add to what they had. The living room install was just two weeks before we did the Christmas decorating. We chose to keep the color palette we used throughout their first floor in the Christmas decor. The home has a nod towards traditional mountain house. They also have small children so the design needed to be child friendly as well.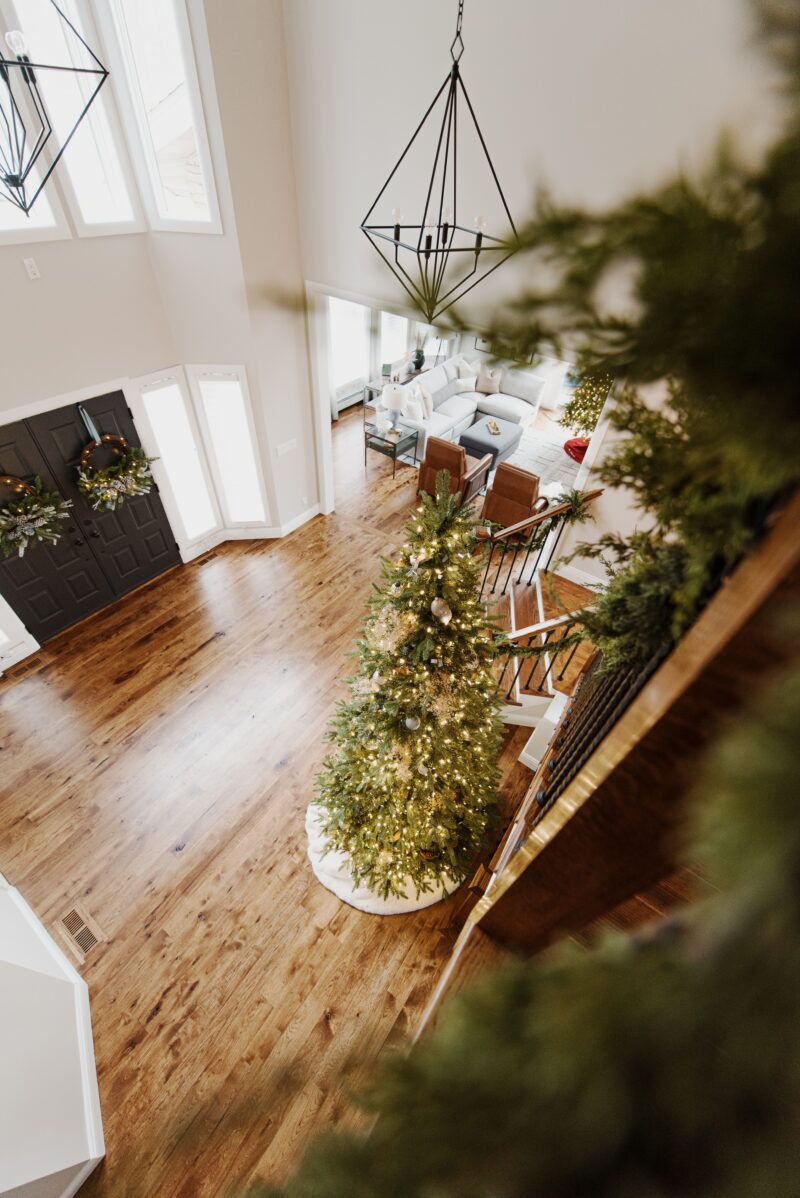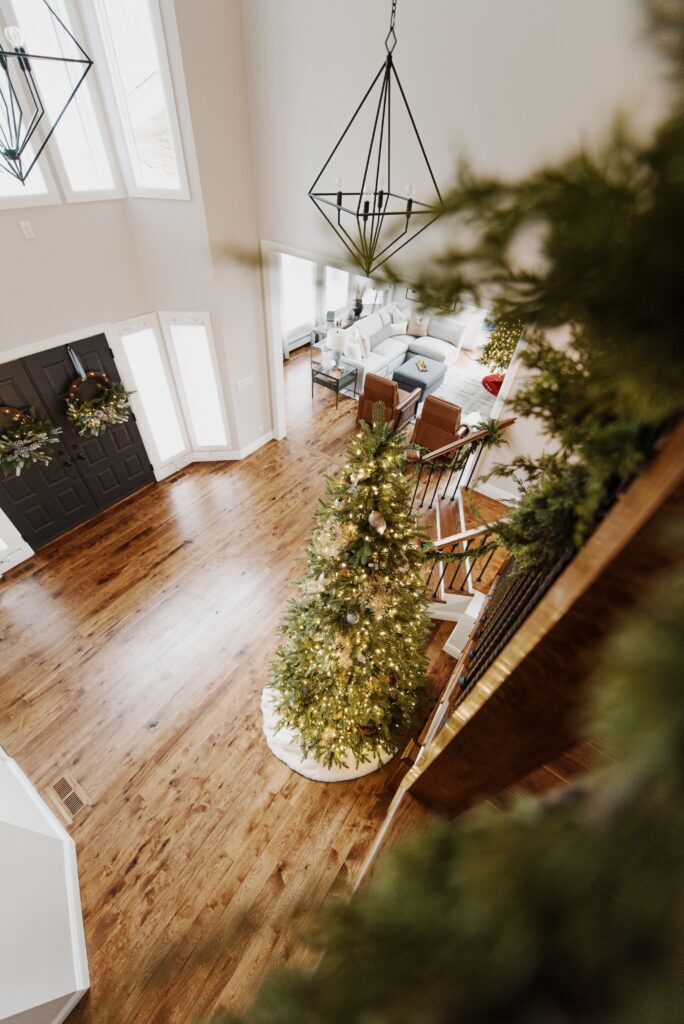 We incorporated faux cedarwood garland on the expansive railings in the foyer, and adorned the mantels with more traditional pine garland with pinecones and lights to coordinate with the client's family tree in the family room. The ten foot tree in the foyer received dried orange garland, jewel tone ornaments and gypsophila flowers. By adding the natural elements we were able to make the tree feel less formal while still allowing the glass ornaments to have give off sparkle. We finished off the posts on the stairs with satin ribbon and antiqued brass sets of bells.
We pulled the brass into the family room next to the foyer but using brass candle stick holders on the mantel. Having a family tree is fine, and incorporating classic traditional decor in with more refined is fine, and works well when you cross over the design elements. This cozy home will likely encounter a lot of unwrapped gifts, squeals of delight and children's laughter for years to come.