For the past two years I have carted the same bag with me from client to client. It is a simple canvas bag that says 'Cultivate Kindness' on the side. One of my philosophies is to give back from each design I do, I also try to buy products that give back. My Interior Designer's Bag is no different. The items I carry with me are simple and necessary to the job I do. And when I misplace one, it throws my whole day off. And yes, I misplace my things often because I have a creative mind…or that's what I'm going with anyway.
*this post contains affiliate links, if you click a link and make a purchase we make a small profit what we like to use to help better our community.
My Interior Designer's Bag
This is my next bag, even though it's similar to the one I already have – you can never have too many bags, right? I LOVE my FEED bag. It is sturdy canvas, and has stayed clean. I don't even know how, I toss it everywhere. The floor of my car, the floor of construction sites, the floor in granite fabrication facilities, you get the point. It has made the best Interior Designer's Bag because it holds a lot of stuff, including samples for client meetings as well as my essentials. FEED is an amazing company and gives back school lunches for each item purchased. Each item gives back a different amount of lunches to students who wouldn't otherwise have one. I LOVE this community outreach effort! The bag is amazing, their company philosophy is extraordinary as well. They are well worth every penny!


Tools of the Trade
If we schedule a time together to meet, after your consultation, I will most likely be grabbing for my tape measure. It is one of the first things I check for before leaving for a client appointment, because yes, sometimes I forget to put it back in my bag. Make sure you get a sturdy good tape measure especially if you are using my yourself most of the time. As you will see below, I also use a laser measure, because I am often out on site alone doing measurements. So why would I need an old fashioned tape measure as well? Because your walls are usually not straight and the laser doesn't reach to the other end of the wall 🙂 So in my Interior Designer's Bag, you will find a Stanley tape measure.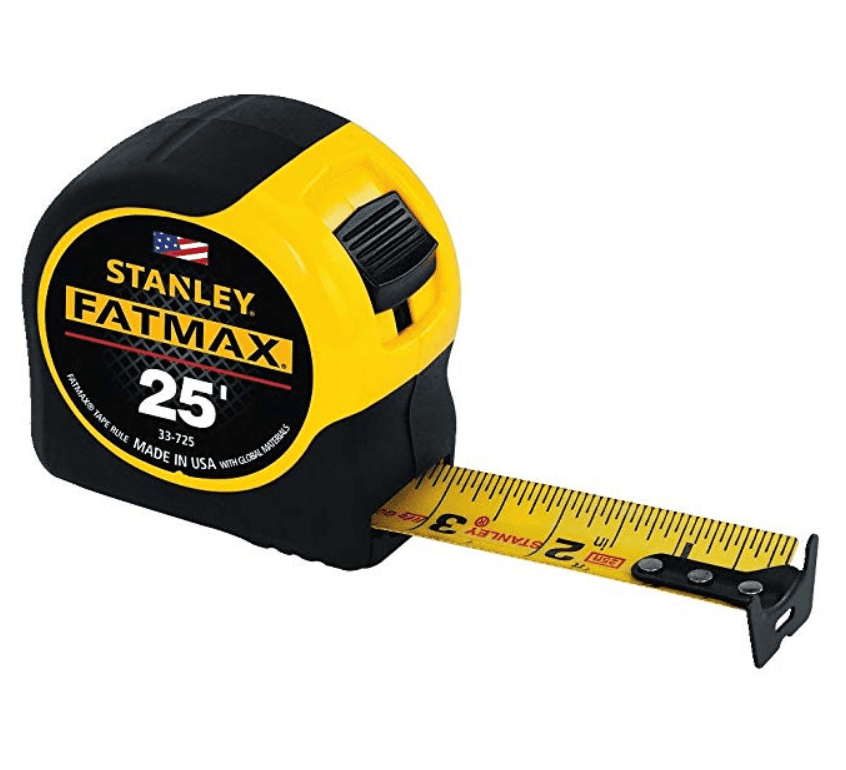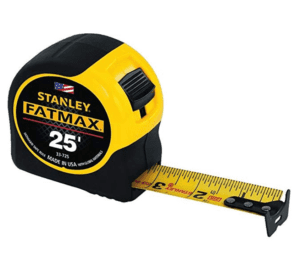 And like I mentioned before, my laser measure for when I am alone and the ceiling is 14′ high. This Bosch laser measure has saved me so many times, I highly recommend it!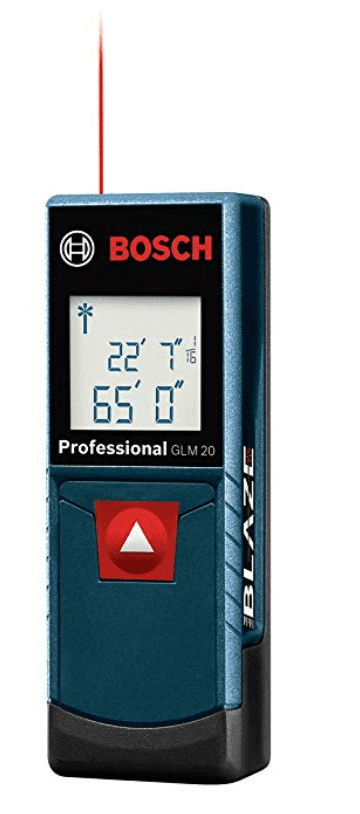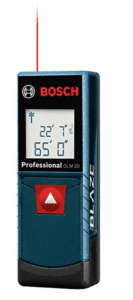 My Interior Designer's bag also has a few multi-use items in it. My construction pen is one of them. Comes with a tiny little level in it – awesome for hanging pictures because I tend to do a lot of eye-balling in that area 😉 It also has a tiny screw driver in it just in case you need to fix something quickly. This makes an awesome gift as well, so keep that in mind! The pen writes super nice as well, and I take a lot of notes. My last client was like, "whoa, how do you follow all that" when she saw how I had marked up the original plan. It's just how my squirrel like mind works.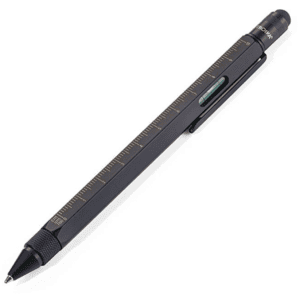 How I Keep It All Together
This may sound super silly but I have a thing for yellow legal pads. Like super old school canary yellow legal size, so they have extra room to write. I have a terrible habit of writing on the backs of anything and everything, so this was a way I found that worked for me to keep my notes kind of in one place. In my office I can have anywhere from 2-4 on my desk and always have at least one if not two in my bag. Since I gave birth to four gorgeous children, I can't remember one flipping thing, so I must write it down! I love the yellow because I have an issue with brightness and glare, this helps that, plus makes the tablets easy to find among the rest of my stuff! My Interior Designer's Bag wouldn't be complete without them!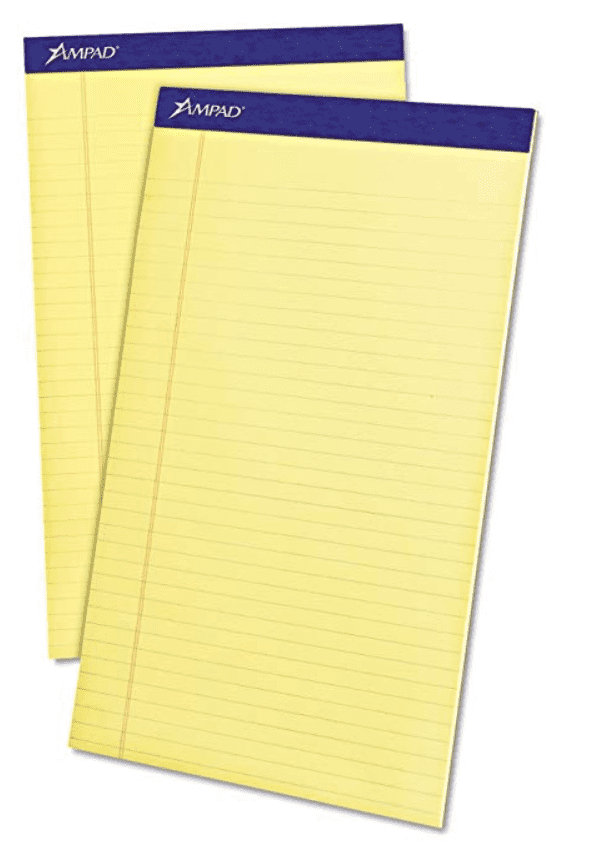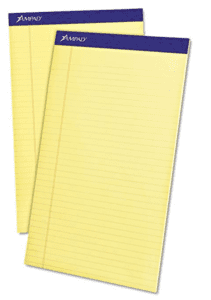 I go nowhere without my water. So you will always find my Life Factory water bottle in my Interior Designer's Bag. I may get a few more because that's something else I am always leaving behind or finding empty. And you can't have an empty water bottle when you talk as much as I do. That's all there is to it. I've had my bottle for several years and love how easy it is to clean, pop in the dishwasher and fits in my car cup holder – all must haves in a water bottle for me!


My Interior Designer's bag holds other items, like sketch markers, rolls of tracing paper, client file folders, a construction master calculator, chap stick, some hair clips, random earrings, a few crumpled one dollar bills, business cards and random samples. The above items are tools of the trade every interior designer, design or architect student should have – they all make great gifts. So next time you see me with my bag over my shoulder, you'll know what's inside.
Join Our Design Trendy Family